Student Life
Watch the video for a quick tour of Cal Poly and San Luis Obispo!
---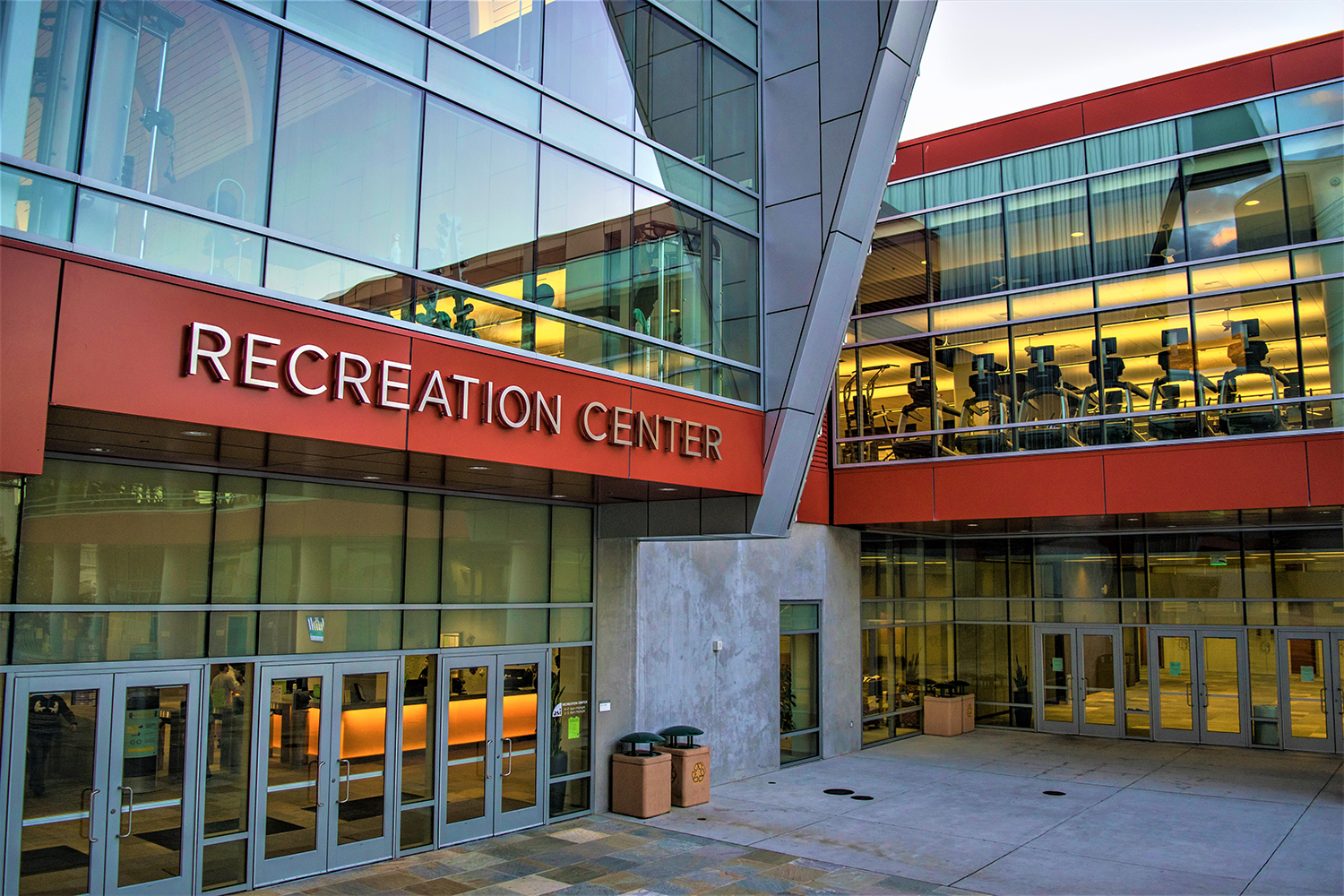 Associated Students Inc.
The Cal Poly Associated Students Inc., or ASI, offers a multitude of recreation opportunities including a fully-equipped gym and recreation center, as well as hosting hundreds of student interest clubs. Visit the ASI website for a full list of activities. More
Poly Escapes
Poly Escapes helps students get off campus and explore the surrounding areas in San Luis Obispo County. From organizing trips, to renting gear like tents, kayaks, and backpacking supplies, an adventure is right around the corner. Visit the ASI Escapes website for more information on trips and equipment rentals.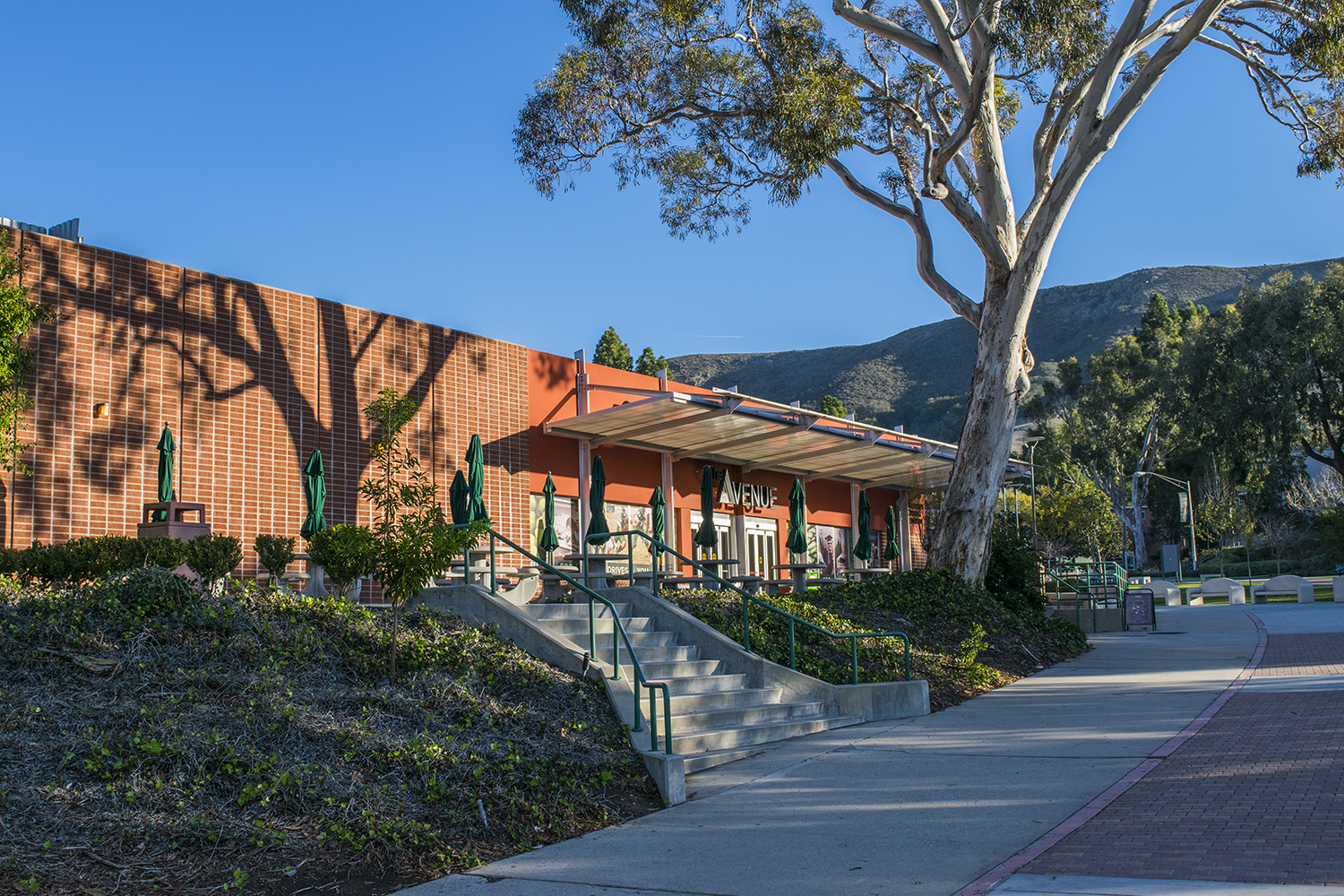 Campus Dining
Instead of a single on-campus cafeteria at Cal Poly, there are multiple unique restaurants that offer a wide range of dining experiences. With locations across campus, food is always close at hand no matter where you are. Visit the
campus dining website
to explore the many restaurants and menus, along with hours of operation.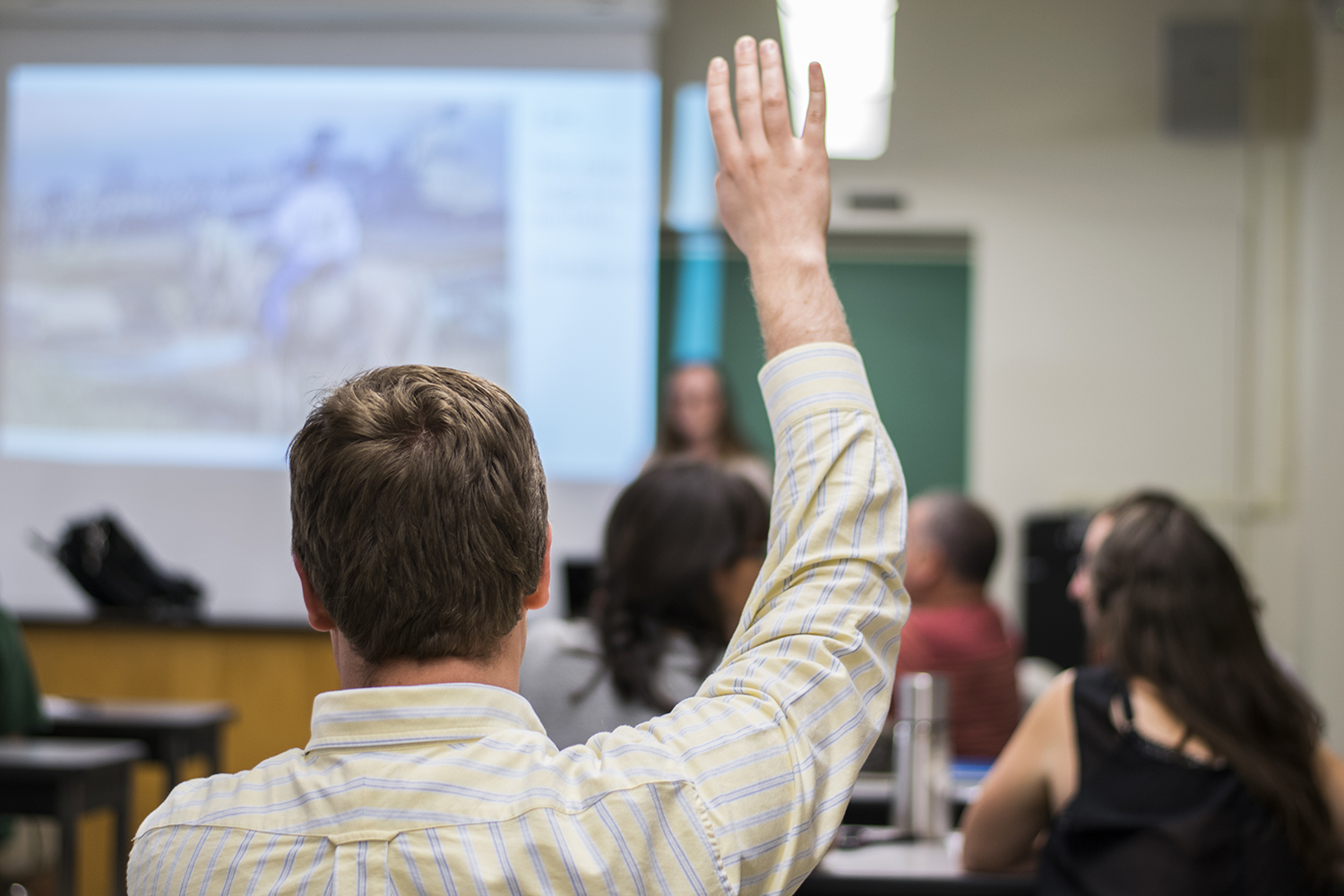 Classes
Classes are scheduled Monday through Friday between 7:00 am and 10:00 pm. They start 10 minutes after the hour and finish on the hour. If you will miss a class due to illness or appointment, it is your responsibility to inform the professor and plan to make up missed material. All professors are required to hold office hours during the week where students may ask for additional help. Times and locations for these office hours will be given at the start of the academic quarter by each individual professor.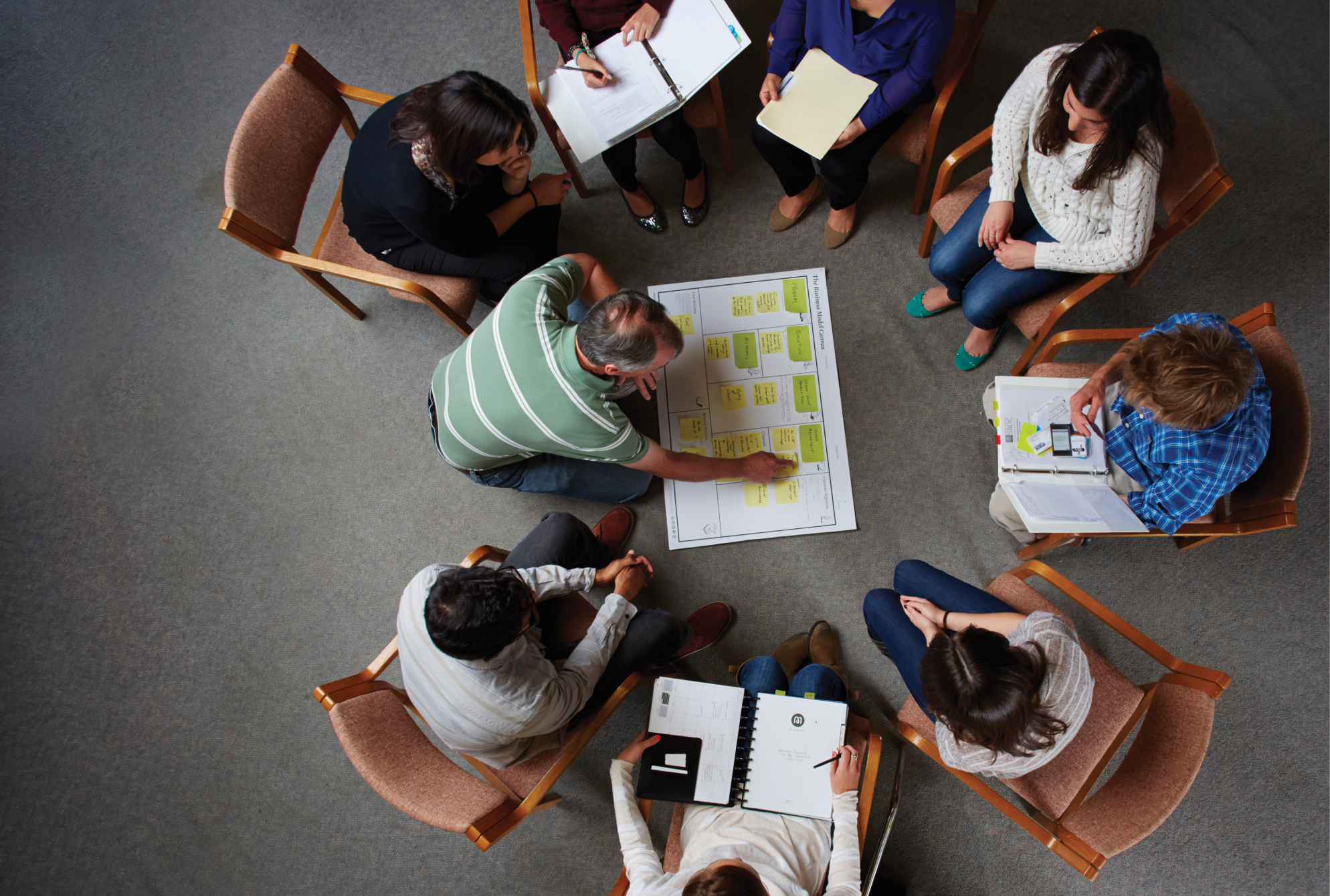 Clubs
Cal Poly is home to hundreds of clubs covering all types of interests and topics including academics, religion, recreation, political, social, and more. Visit
ASI's Club Directory
for a listing of current clubs with their contact information and mission statements. Cal Poly has an active
International Club
and an
International Welcome Ambassadors Program
to provide students with a chance to make friends with American students and other international students and enjoy social activities on campus and around California.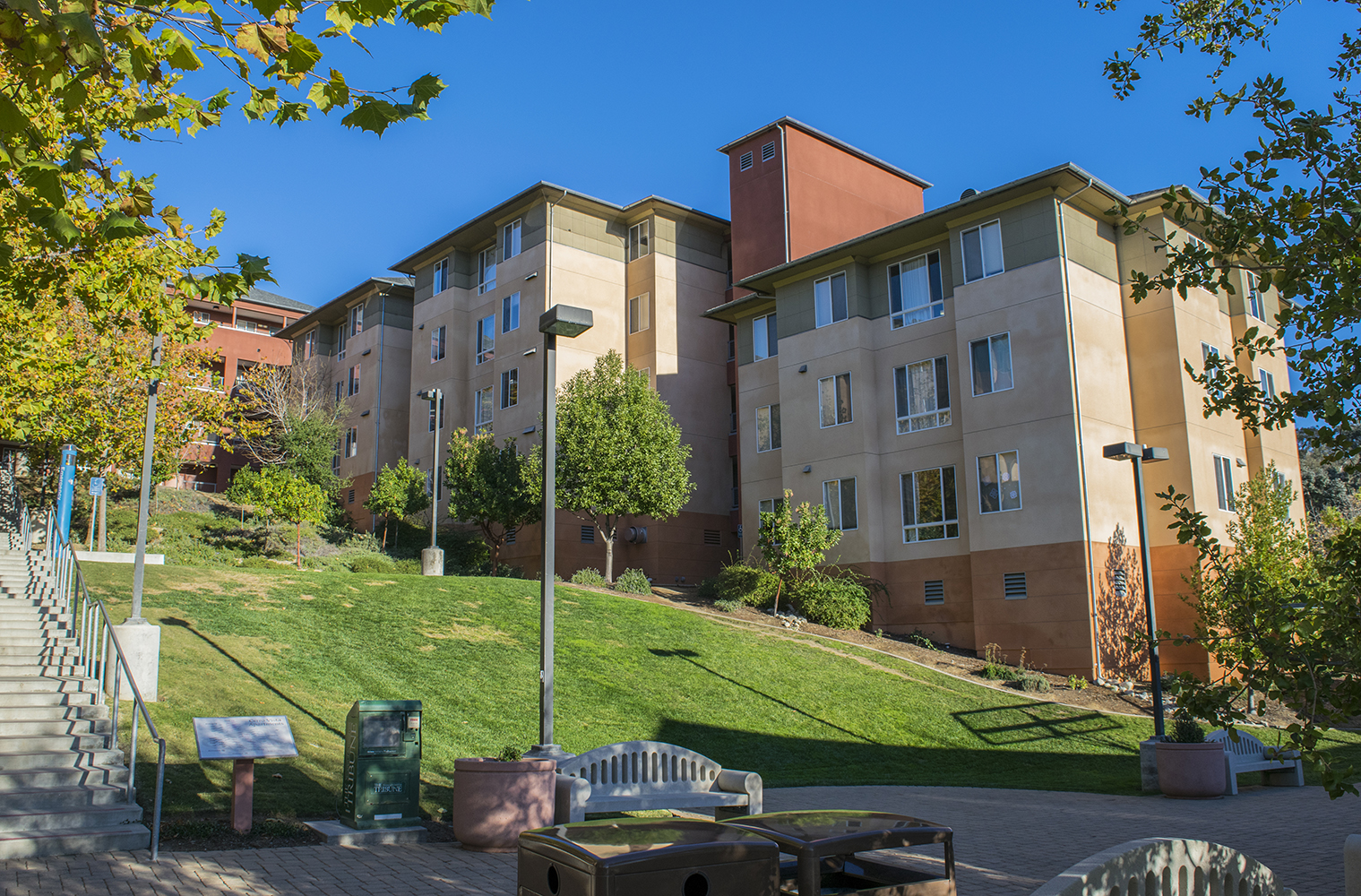 Housing
VISIT Cal Poly students have the option to live on-campus in the Cerro Vista Apartment Complex or in the Poly Canyon Village. On-campus housing accommodations are made on a first-come-first serve basis so it is important to reserve your housing early. Click here to reserve your housing space!
More
Located on a hillside, the Cerro Vista Apartments offer a welcoming home base to VISIT Cal Poly students as they integrate into Cal Poly student life. Cerro Vista has beautiful panoramic views of the Cal Poly Campus and surrounding San Luis Obispo landscape.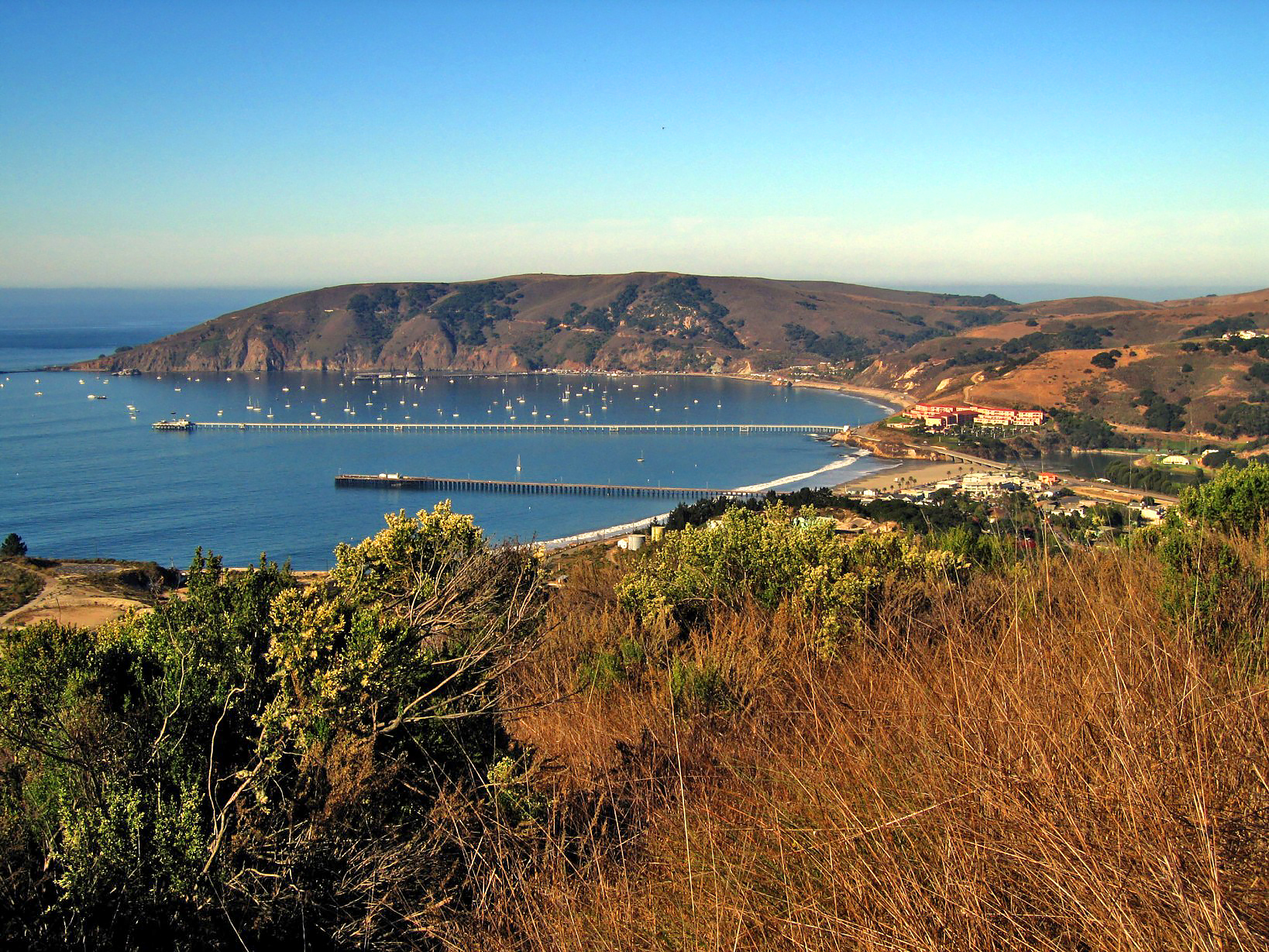 Location: Experience the Best of the Central Coast
Cal Poly is located in the beautiful town of San Luis Obispo on California's Central Coast.
Central Coast Beaches
Along the central cost reside some of California's most pristine, unblemished beaches. Small and welcoming, the surrounding beach towns make for a tranquil atmosphere. Driving north on Highway 1 from Cal Poly, you can visit Morro Bay, Cayucos, and the incredible Hearst Castle. Driving south takes you to Avila Beach, Pismo Beach, and the famous Oceano Dunes.
More
Wine Country
Grape growing and wine making collectively constitute the second largest agribusiness in California, accounting for well over 2 billion dollars in annual sales. There are more than 30 wineries in San Luis Obispo County, most of which offer tours and wine tasting on site. Cal Poly operates a 100-acre state-of-the-art commercial vineyard that produces award winning wines as well, so if you are interested in wine, San Luis Obispo is the place to be!
Natural Beauty
The Central Coast is the perfect destination for those who want to explore its natural beauty. Whether you enjoy hiking, kayaking, surfing, or sailing, you'll find many outdoor adventures to inspire and challenge your adventurous spirit.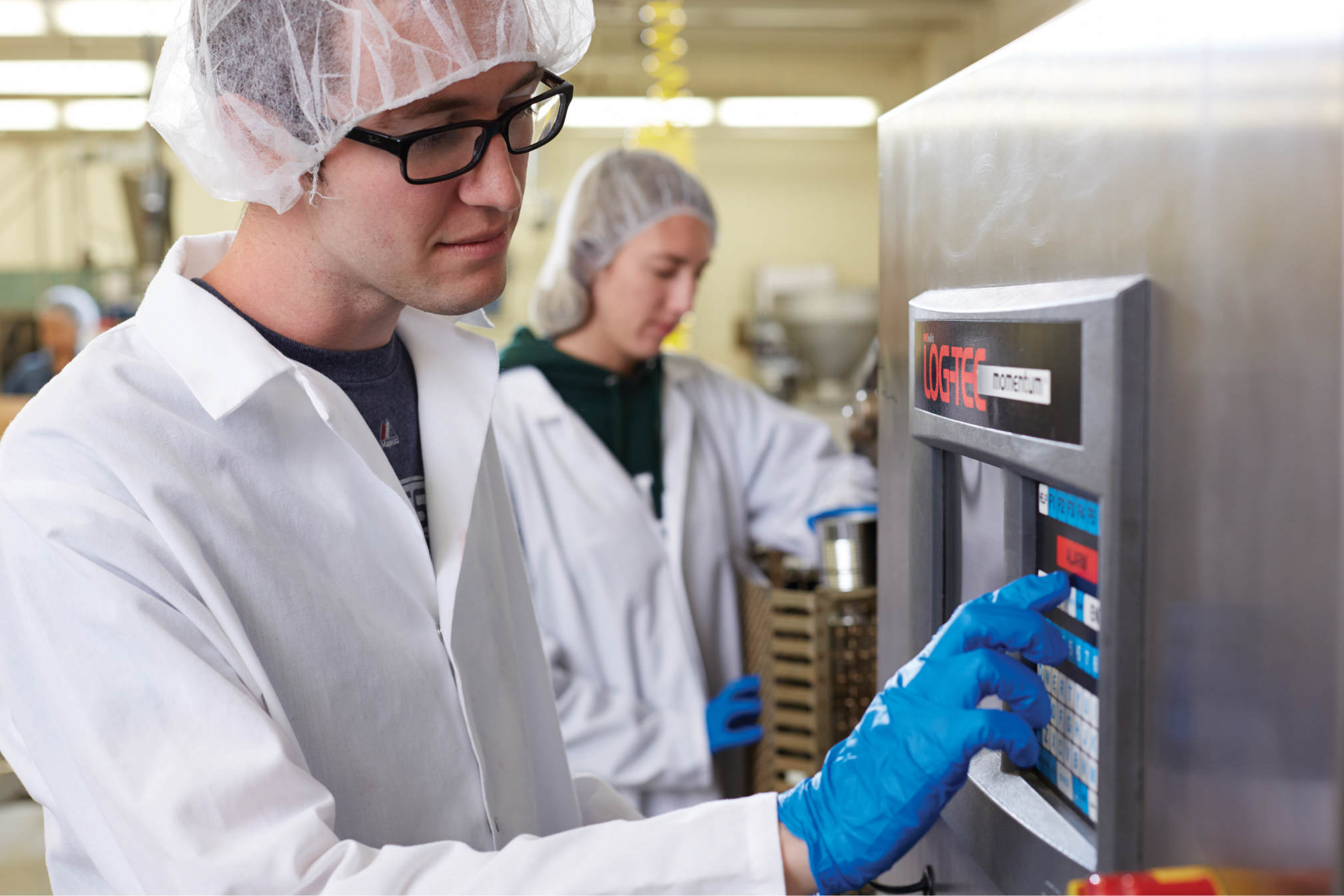 Learning Environment
Learn by Doing
Cal Poly's guiding philosophy is "Learn by Doing," which is reinforced by the collaborative environment fostered within all the colleges. Boasting a 19:1 student to faculty ratio and unique opportunities to put theories to test, Cal Poly provides its students with significant experiences to test this learning technique in their chosen majors.
More
24-Hour Access
Cal Poly's Kennedy Library offers a wide selection of study spaces, 24-hour access to study rooms to accommodate the night owls at Cal Poly, and a coffee shop. Voted the best place on campus to study by the students, Kennedy Library is a great resource!
Safe and Secure
The Central Coast is one of the safest places in California to live. Its small town atmosphere and friendly community make urban issues almost non-existent in the area. With a dedicated University Police Department, help is only a moment away while studying at Cal Poly.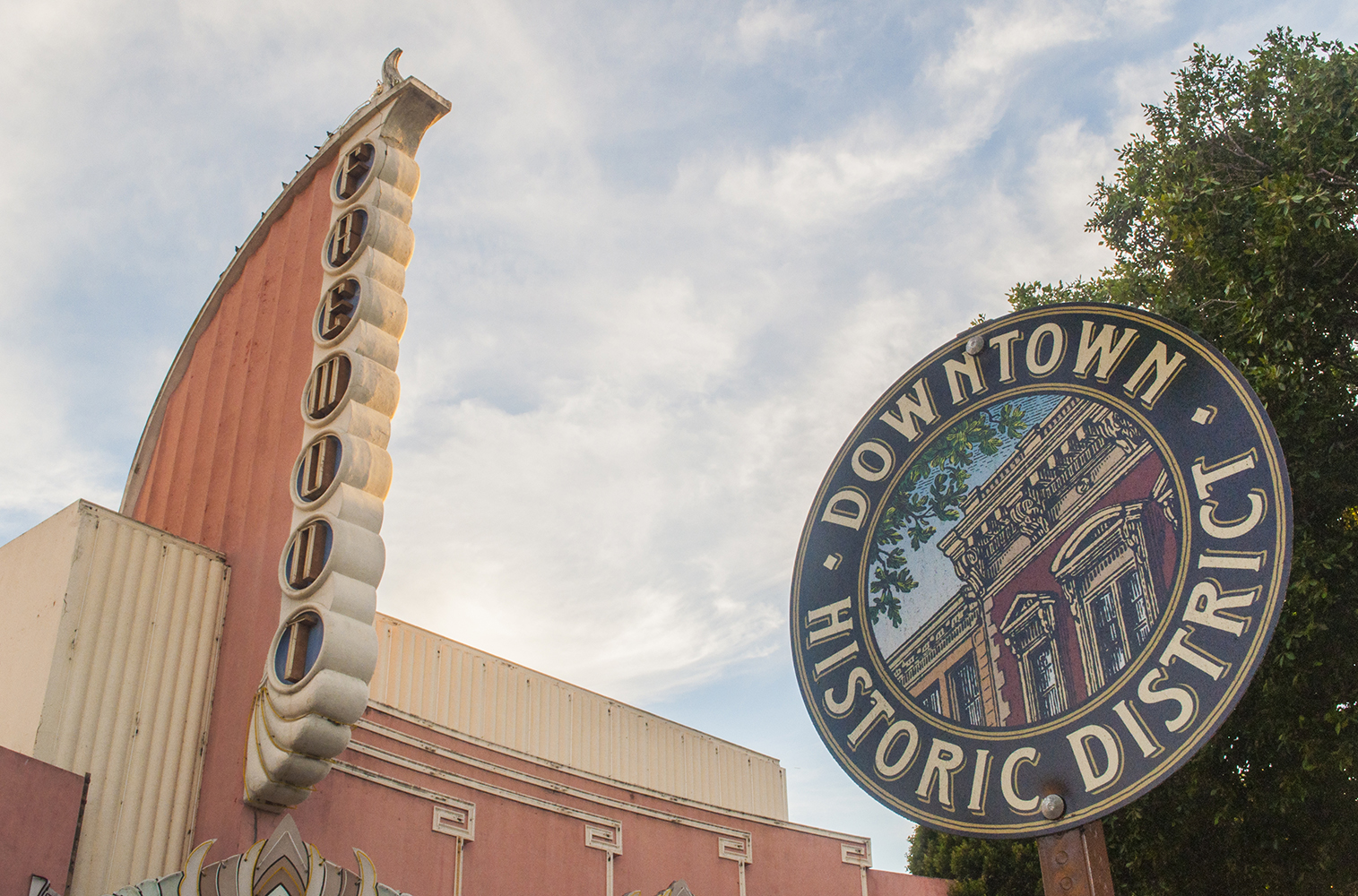 Off-Campus Entertainment
Downtown San Luis Obispo
Downtown San Luis Obispo is a popular destination for many Cal Poly students since it is within easy walking or biking range from campus. With movie theaters, restaurants, shopping centers, and specialty shops, there is never a dull moment. Head downtown on Thursday evenings for Farmers' Market where music, food, and entertainment are on every corner. Browse the SLO Downtown Association's web page for a full list of events and activities.
More
Surf Lessons
Take the bus for free down to Pismo Beach and learn to surf! Shell Beach Surf School is just one of many surfing schools located on the beaches of the central coast. Check out their website for more information. Poly Escapes at the Rec Center offers surfing lessons and provides boards and wet suits. You will need a wet suit in this area of the Pacific Ocean.
Whale Watching
Morro Bay is located eight miles north of campus up Highway 1 and is known for its superb whale watching. Charter a boat or try to see from the coast the whales, seals, and dolphins which are common in this area. For more information, visit http://www.subseatours.com/whale-watching-morro-bay/.
Hiking
For the outdoors type, there are plenty of hiking opportunities in San Luis Obispo County. Some of the most popular that are close to campus include the Architecture senior project site, Bishops Peak, Madonna Peak, and the hike to the "P" on the hill overlooking campus. Montana De Oro State Park located in the nearby town of Los Osos is another popular destination for hikers. Your International Peer Contact can show you many fine hiking spots.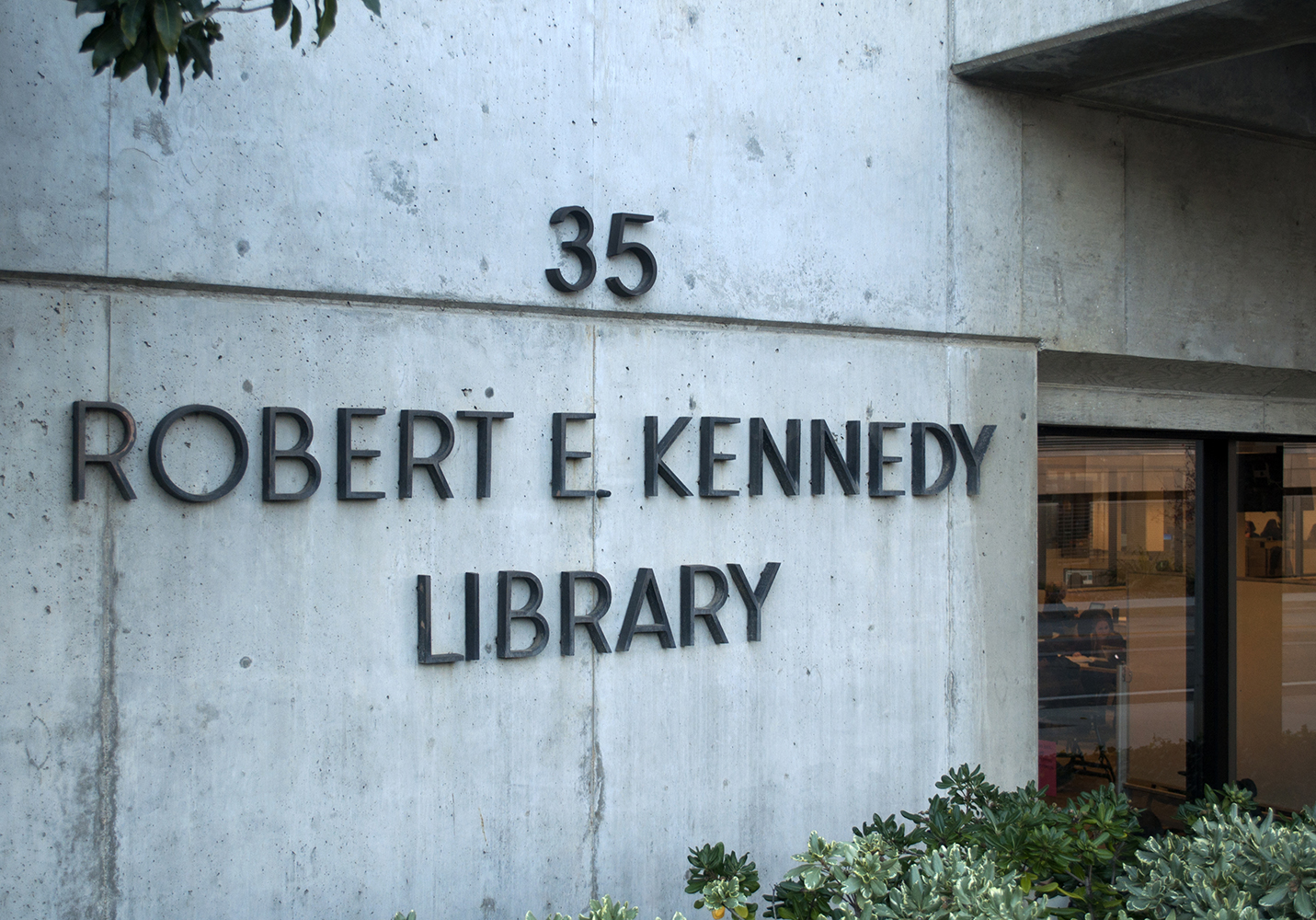 Textbooks
Students are expected to provide their own copies of required texts for all classes.
Books for Cal Poly classes may be purchased at the University Store. The University Store will also buy back used books in good condition if they are to be used by Cal Poly in future terms.
Books may also be purchased, borrowed, or leased from online sources such as ULoop, BigWords, Chegg, and Amazon.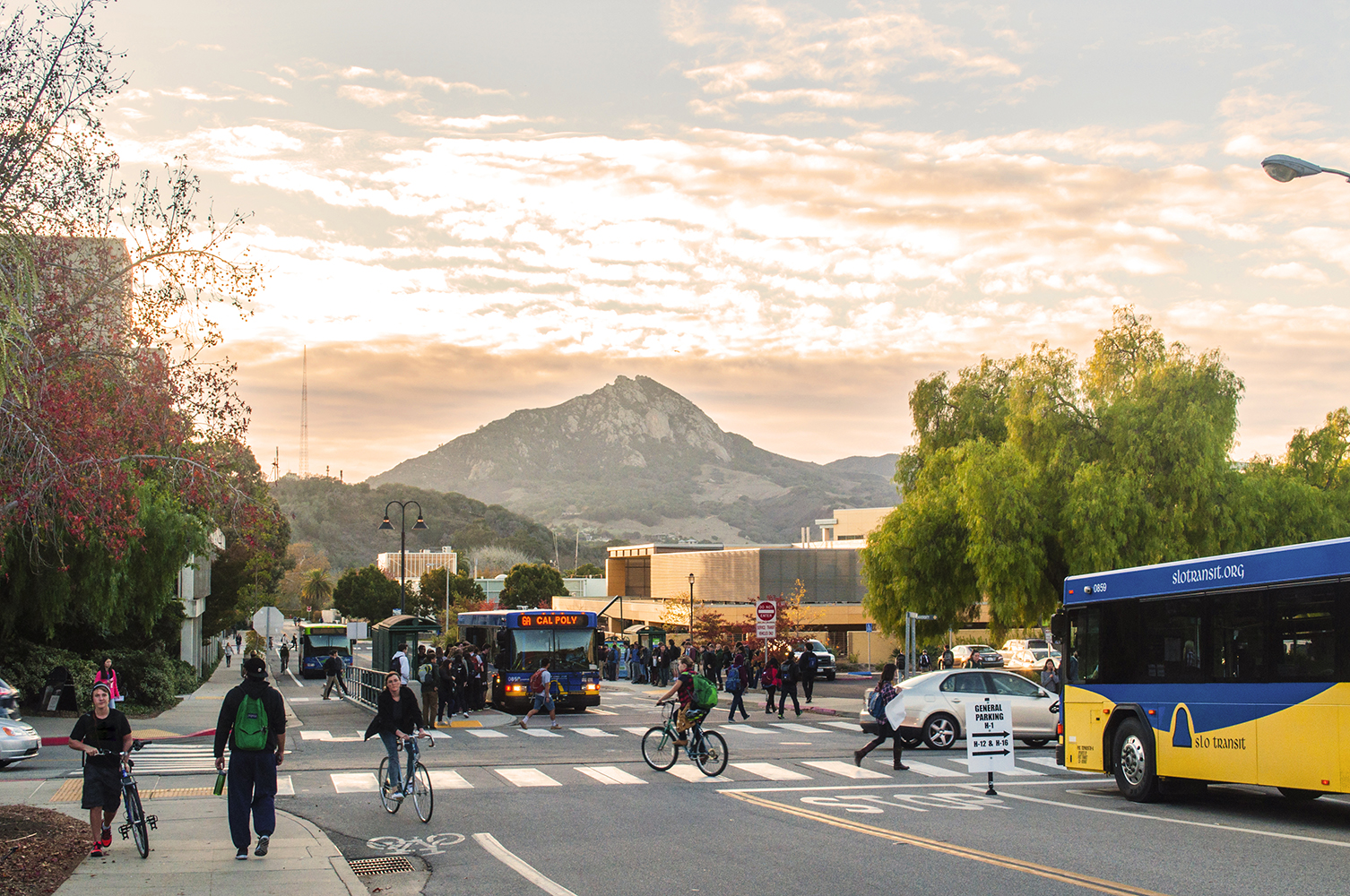 Transportation
The San Luis Obispo Transit bus system is free with a valid Cal Poly student ID card. A copy of SLO Transit's bus routes and times of operation can be found on
San Luis Obispo's city web page
.
More
Bicycles are also a popular form of transit in San Luis Obispo. Cal Poly and surrounding businesses provide bike racks in key locations for convenience. Bicycles may be borrowed if available (first come, first serve basis) for students' time at Cal Poly. Students may contact Joel Westwood at jwestwoo@calpoly.edu to arrange a bicycle fitting. In the email include your height weight, and gender. You will be asked for a $100 cash deposit for the bicycle, which you will receive back when you return the bike in good condition.
Visit the International Center Transportation page for more information about getting around SLO.
Back to top